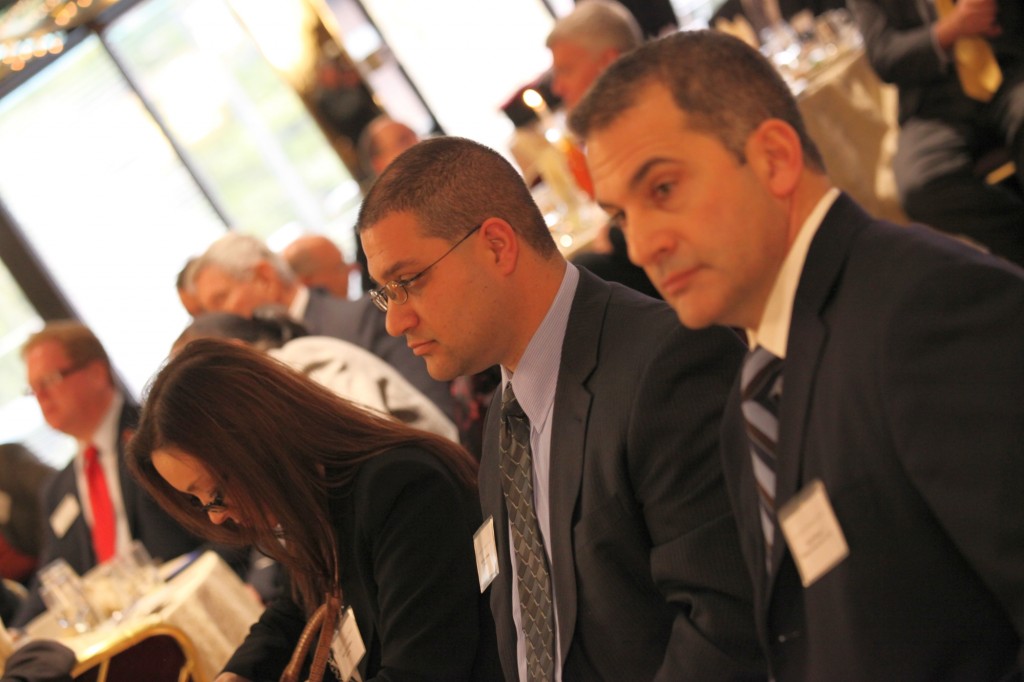 The leadership of the LIBDC is comprised of the Executive Board, the Board of Directors and the Emeritus Board.
The Executive Board has 9 members and provides foundation and leadership for the organization.
↓ View Members & Bios
Richard Amsterdam, New York Business Development Corp. & Empire State CDC
Nancy Bloom, Gundermann & Gundermann Insurance
John Kominicki, Kominicki Media Group
William Mannix, Town of Islip IDA
Marlene McDonnell, Long Island Business News
Ed Mirabella, Mirabella Associates
Andrew D. Presberg, Esq.; Law Offices of Andrew D. Presberg PC
Theodore P. Sasso, Jr., Sasso Realty
David E. Wenger, Wenger Construction Co., Inc.
The Board of Directors encompasses leaders of business, economic development, education and municipal service.
↓ View Members & Bios
Domenic Abbatiello, National Grid
Anthony Aloisio, Town of Huntington Planning Department
Denise Angiulo, Advantage Title
Louis Biscotti, WeiserMazars
Fredrick C. Braun III, Brookhaven IDA
Mark Buttice, Nassau County Planning
Frank Castellano, PW Grosser Consulting
Tony Catapano, Suffolk County IDA
Thomas Clemens, Flushing Bank
Bruce Ferguson, Ferguson Development Associates
Todd L. Flamenbaum, Signature Bank
Thomas F. Goldrick, Jr., State Bank of Long Island
Patricia Janco, Wells Fargo Bank
Jack Kulka, Kulka Construction Corp.
Barbara Liguori, JP Morgan Chase Bank
John Madigan, Citibank N.A.
Risa Monroe, Bank of America Merrill Lynch
Kevin Mulligan, Sidney B. Bowne & Son, LLP
Lisa MG Mulligan, Town of Brookhaven Economic Development
Jack O'Connor, Newmark, Knight Frank
Michael Orsino, Suffolk County National Bank
Frederick E. Parola, Town of Hempstead IDA
Kathy Pasquale, JRS Architect, P.C.
Michael Quigley, Bank United
Karen Scutellaro, HSBC Bank
Louis Soloway, Certilman Balin Adler & Hyman LLP
Marie Zere, Zere Real Estate Services
The Emeritus Board features leaders of business and economic development, whose dedication to Long Island and the LIBDC provide valuable insight and direction.
↓ View Members
Jim Ainslie
Emil Cianciulli
Domenic R. D'Angelo
Richard C. Dunne
Donald Gallagher
George Gatta Jr.
Bruce Germano
Kathy Giamo
Roslyn Goldmacher
Hope M. LaBorne
Stephen G. Latham
Edward Mangano Esq. Nassau County Executive
Ronald Parr
Terry Townsend