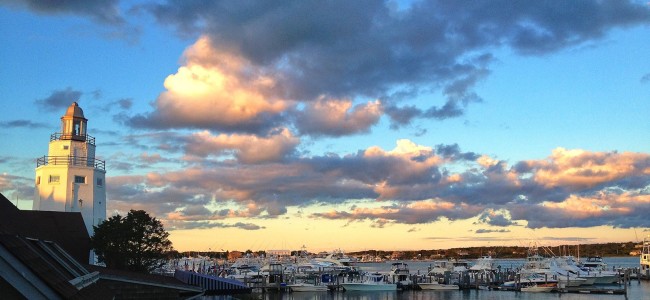 47th Annual Economic Development Conference (Sept. 2016)
47th Annual Conference
September 21st, 22nd and 23rd
Montauk Yacht Club
The Long Island Business Development Council's co-chairs, John Kominicki, President of Innovate Long Island and Theodore Sasso, President of Sasso Realty, welcomed Long Island's business leaders, development experts and heads of government agencies to the Council's 47th annual three-day conference September 21, 22 and 23, held at the Montauk Yacht Club under blue skies and warm, pleasant late-September weather.
The Wednesday evening opening reception on land and at sea on "The Miss Montauk" was topped off by dinner and a presentation from Kristen Jarnagin, newly appointed President & CEO of the Long Island Convention and Visitor's Bureau. The evening also included presentations of the coveted Sustainability Award to the Nassau and Suffolk County Veteran's Services Agencies and Business Recognition Awards to The Hills at Pt. Jefferson Village, Able Weldbuilt Industries, Suffolk County Industrial and Publishers Clearing House.
Thursday morning began with an address by Nassau County Executive, Ed Mangano, followed by Theresa Ward, Acting Commissioner, Dept. of Economic Development & Planning Suffolk County, and presentations on new housing developments that address Long Island's growing needs given by Russell Albanese, Chairman of the Albanese Organization and Brian Ferruggiari, Director of Public Affairs for AVR Realty Company.
Thursday afternoon comprised LIBDC's Annual Golf Classic and, new this year, the LIBDC Bocce Tournament. Later that evening at the Annual Dinner, golf and bocce awards were presented followed by rounds of karaoke.
The concluding seminar, after breakfast on Friday, provided an economic forecast given by four leading bankers. Chris Hilton, EVP and Chief Credit Officer at Suffolk County National Bank moderated the panel discussion that included Michael Vittorio, President, First National Bank of Long Island, Kevin Santacroce, EVP and Chief Lending Officer, Bridgehampton National Bank and Robert Stratford, Managing Director and Chief Lending Officer, Commercial Lending at New York Commercial Bank.
The 2017 Conference has been scheduled for October 4, 5 and 6 at The Montauk Yacht Club.
EVENT GALLERY
Day 1
Day 2
Day 3